Know

your channel.

Grow

your channel.

It all begins with our industry leading, fully automated YouTube channel review.

LEARN MORE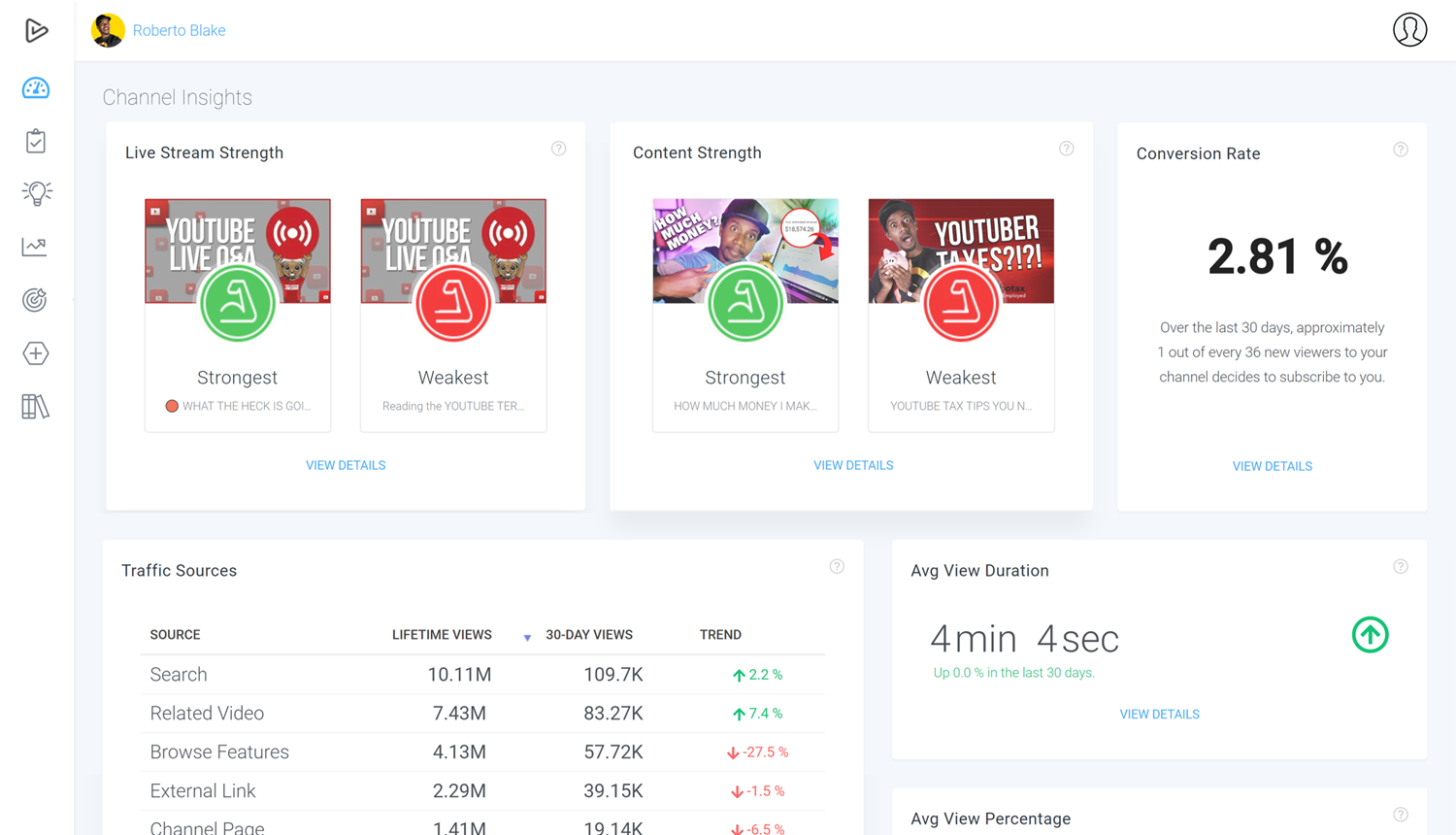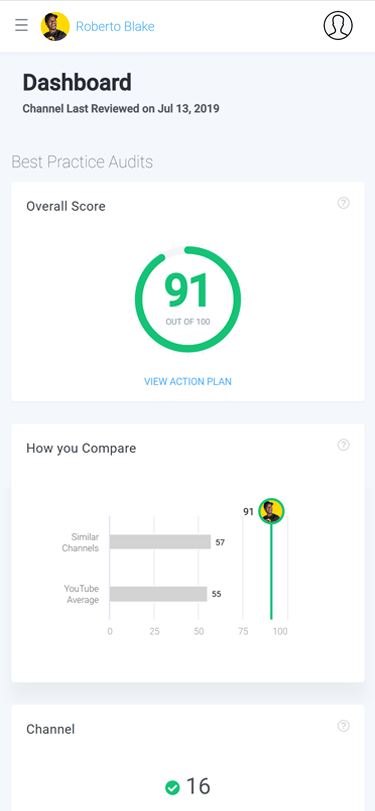 What's in a Review?
Dashboard
Get a birds-eye view of your review & quick access to individual sections.
Best Practice Audits
Ensure your channel, videos & playlists are all properly set up and optimized.
Channel Insights
Deep-dive various areas of your channel with actionable insights to improve.
Analytics Reports
A comprehensive look at your analytics as a whole across multiple date ranges.
Competitor Analysis
See how you stack up against your competitors and learn their secrets.
Add-Ons
Get a YouTube certified expert to manually review your channel & more.